Beautiful story of a new mama who lost her babies.
kraftycatcreations
This story just hit my heart on so many levels and I had to share it. I hope you get feels from it as well. So special…
From the Huffington Post
written by Arlene Nisson Lassin
This is a true story of a very depressed and grieving mama cat, brought back to a happy maternal state thanks to some very loving people involved in the rescue and foster care of cats, complete with gorgeous photos of this miraculous match. (Here and at the end.)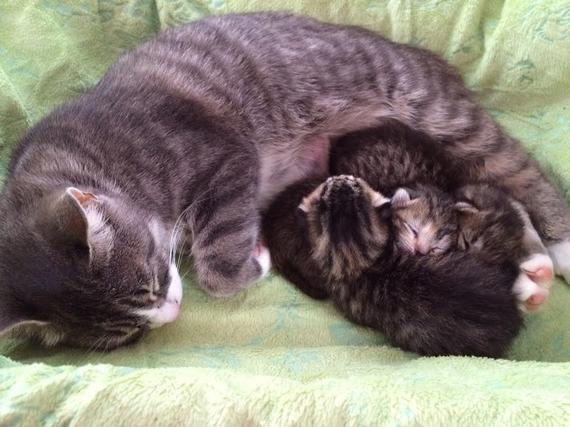 Mikey, an eight month old cat, was inconsolable. She had three kittens, born too early. They were weak and one by one, they died. Mikey's owner Hillary tried everything she could think of to save the babies.
After the last of Mikey's kitten's passed away the cat was searching frantically for her offspring, acted very depressed, and her breasts were engorged with milk.
Watching her cat…
View original post 366 more words